Stop manually comparing insurance data
See the live Medicaid status for your complete roster, on demand.
Get set up in 30 minutes.
No credit card. No commitment.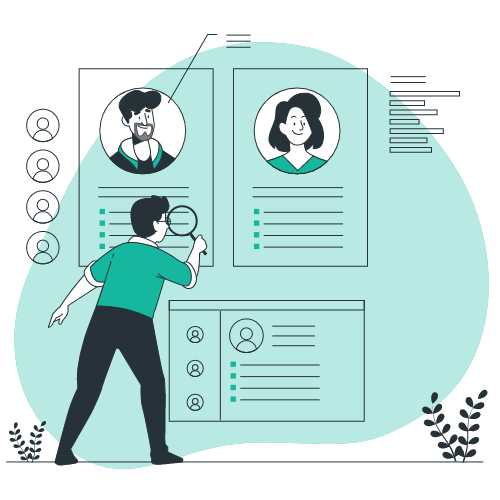 If you bill Medicaid,
You need to know your patients are covered.
From the top of the month.
45%
of Americans plan to change coverage every year
(changes you need to keep on top of)
3-4%
of claims that are denied are due to inaccurate payer information
(that's thousands of dollars a month)
$30
The average cost to rework a claim
(if it can, in fact, be reworked)
But whichever way you go,
traditional insurance verification is broken.
Which one are you?
I verify my census monthly
The Problems:
I don't have access at the top of the month
and are blindly servicing patients for the first few days
I need to compare payer data for all 28,492 records. Manually.
No pressure! But when there were mistakes, it costs, big time.
My caregivers check eligibility at
every touchpoint.
The Problems:
It's tedious for the nurse
and they know more about lunar eclipses
It's annoying for the client
sorry, we actually can't service you right now because you're not covered.
And it's expensive for you
sorry, we actually can't service you right now because you're not covered.
There's a (much) better way.
With MedCheck you can easily and quickly spot changes to your client's Medicaid coverage.
Flagged, tagged, and ready to go.
Check it out for yourself!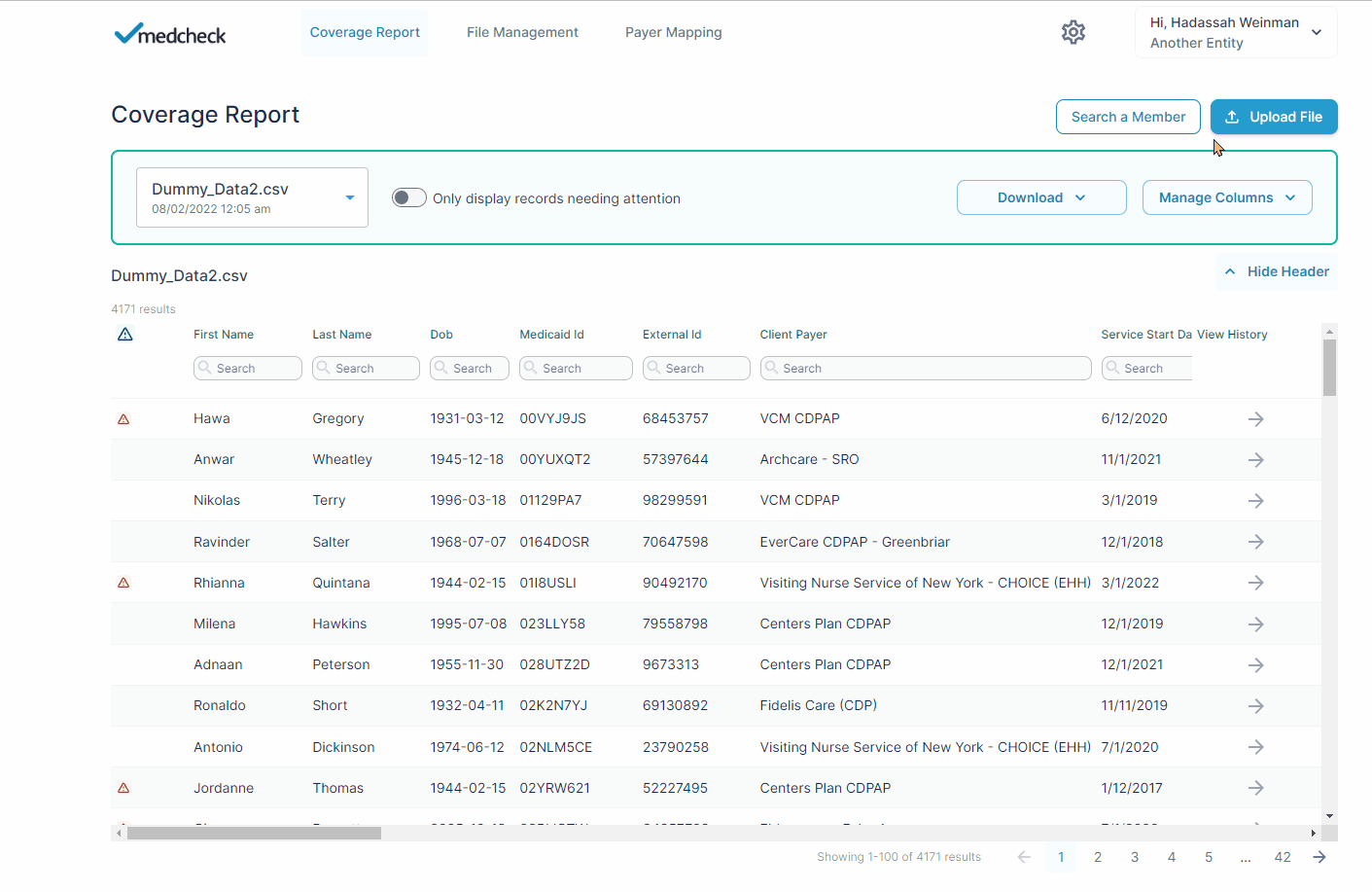 What exactly makes MedCheck
better?
You never need to do data comparison again
Medcheck's super powerful software runs active payer data against the payers listed in your system to find any discrepencies. Tags it. Supplies relevant information. Even maps it to your insurance codes.
Hours of work, in just minutes of time.
You can check whenever you want
You get unlimited runs. Which means you can check:
The 1st, to track any changes in the new month. The 15th, to checkfor any changes in mid-month. The 20th, to ensure eligibility is inplace for next month's enrollment. Any time in between, to catch any changes. Even retroactively, to check a client's coverage for a specific time period.
All for one flat monthly fee.
You can see live Medicaid status
We pull the data from Medicaid every time you pull a report, so you'll always see the most current status.
You can check all of your lists in one run
Finally. Combine all your lists (even unenrolled clients!) in one neat file. Upload and done.
Insurance verification, done
in under 4 minutes of your time.
4,000 or 40,000 records, here's how it works:
Create your lists
We'll give you the form. You copy/paste your list (any-even unenrolled clients) onto the form.
Upload to the portal
And then cross it off your list– no babysitting necessary. We'll email you once it's been accepted, or if it needs further attention.
Get your report
Receive an email when your report is ready to view. Average processing time: up to 3 hours (peak- first weekday of the month) Only 40 minutes off-peak!
Get set up in 30 minutes.
No credit card. No commitment.
Features
Built around the way you work
And adding features every month
Get notified when a new payer needs to
be mapped with New Payer Notifications
Download the results as CSV or Excel
files with Export
See the full story with Member History
Find a record in seconds with
Advance Search.
Areas of Service
Proudly servicing New York
and Pennsylvania
Batch verification software with
Real-time results + Payer comparison + 100% accuracy
See how we stack up
Unlimited Runs. One flat fee.
So you can start where you're at, and scale when you're ready.
How many members do you have?
Drag the slider to view pricing
MedCheck Enterprise: Have over 20,000 members? Reach out for custom pricing + enterprise perks. Call us at
There's nothing even close to it on the market.
It's fast, it's easy, and it's accurate so I can quickly get the data I need to make sure our roster is covered with no down time.
Hisham Hosnni
AR Manager, Preferred Health Care
If you bill Medicaid, you need MedCheck.
Before MedCheck, we were servicing patients without knowing if we could ever recoup the money, costing us thousands of dollars. We had no way to see payer changes for the first few days of the month, no way to track subsequent changes, no way to see real-time status.
With MedCheck, we can literally pull the live Medicaid status and track changes for our entire client roster on-demand, it's given us the control and visibility we need to stay on top of our insurance verification, highly recommend.
David Greenstein
Director of Operations, Edison Home Health Care
DENIALS. DELAYS. DEBT
How much are unclean claims costing you?
Cost to submit initial claim
Cost to rework claim
Cost of the claim
Potential revenue you could have tapped
Thousands of dollars every month!
A lot more than insurance verification.
Stop chasing after your money due to inaccurate payer info.
Get more clean claims- and revenue- with MedCheck.
Get set up in 30 minutes.
No credit card. No commitment.